ATTRACTIONS
We do not have to convince you that Podhale region is the land with the wide range of attractions for tourists. There is something for everyone; you can rest here actively and passively. We recommend you below the different ways of spending free time in this district.
- Hiking and Riding a bike in a location of Tatra mountains resort

The great way of spending time is riding a bike. You can go to Chochołowska Valley,
and then you can walk there or you can carry on cycling. We encourage you to go
walking in the mountain area and visit some places such as: Kościeliska Valley,
Morskie Oko District or higher parts of Tatry i.e. Giewont, Czerwone Wierchy or Wołowiec.
- The thermal pools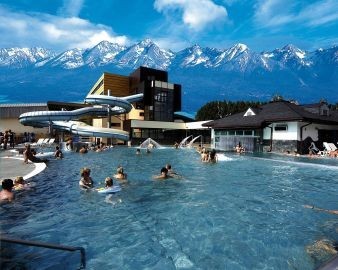 Thermal hot water Podhalański w Szaflarach - 16km

Thermal hot water Oravice -15km

Thermal hot water Bukovina - 20km

Thermal hot water Bania Białaka -25km
- Ski lifts and routes
Stacja Narciarska Czerwienne Budz - 5km
There is a ski and snowboard rental shop next to the ski lift and also valued ski school DANIEL-SKI.
The ski lift is recommended by Jagna Marczułajtis.
- Fireplace / barbecue
The best idea of spending time in the evening is to roast mutton/piglet outdoors
on a barbecue grill or make a camp fire. Highlander music creates a unique and
special atmosphere. We organize such attraction (details on arrival).
- Sleigh ride / quad biking
The most adventurous and exciting activity is a "kulig" - riding in a horse
drawn sleigh with real highlanders.
During the tour you will break for a hot meal by the fire and you can play
in the snow. In the summer, quad biking is very popular. Everyone should
experience it once in the lifetime.
- The history of mountain area
We recommend Museum of the Chochołów Uprising in nearby Chochołów (3km). Definitely, you
should pay attention to this town because of monumental and historic buildings.